Celebrate this day by giving those you love a great big BEAR HUG and reading one of these
hug-tastic children's books!
The hug machine is available to hug anyone, any time, whether they are square or long, spiky or soft.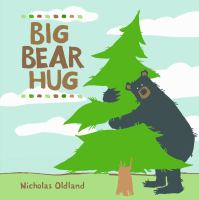 A huge bear is wandering through the forest - but wait a minute! Who's that he's hugging? A beaver? And a moose? And a bird? And a tree?
Welcome to the world of Big Bear Hug, a contemporary fable about a bear who has an appetite for hugging everything in sight - even creatures that bears have been known to eat. One day, the benevolent bear meets up with a human. This human proceeds to do something the bear cannot understand: he raises his axe and begins to cut down a tree. Suddenly the bear doesn't feel like hugging anymore and must make a difficult decision on how to stop this destruction in his forest.
The environmental message of Big Bear Hug is both funny and powerful, while simple enough to engage very young children and show them the awesome power of a hug.
Could you imagine no one wanting to hug you? Poor Ella porcupine is just hoping that someone will hug her someday very soon! Will she finally receive a hug, like she's always wanted? Find out in Hug Me
AR Points
0.5
Book Level
2.6
In this Beginner book, Howie is trying to find someone in his family to give him a hug but everyone just seems to be too busy. Read this adorable book to find out if Howie Finds a Hug.
AR Reading Level: 1.1
AR Reading Points: 0.5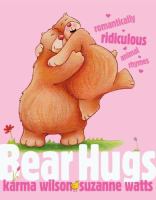 A collection of eighteen short poems celebrating love and friendship between animals, from cats and sheep to giraffes and crocodiles.
AR Reading Level
2.9
AR Points
0.5
A perfect book to read to your toddlers. This fun board book shows how hugging, as well as singing, kissing, etc. can show your little ones you love and care about them!
Hope your day is filled with hugs of love and friendship!