It's August! The days are still long, the weather is hot and you've still got a few weeks before school starts. Take advantage of the last days of summer vacation by checking out these fun, local events!
At the

Grafton-Midview Public Library

:
Summer Reading Ends
Tomorrow, Saturday, August 5, is the LAST DAY for the Summer Reading Program and the LAST DAY to get your reading logs to us to collect any grand prize tickets you may have earned. We will draw the winners Monday morning, August 7.
We had over 300 kids signed up for the program this year! Thanks for working hard to get those reading logs done.
Other Programs
Summer programming comes to an end in August but don't be a stranger! We have all the books, magazines, audiobooks, cds, movies, and video games you need to keep busy throughout August. And keep an eye out for our next program calendar -- so many programs to look forward to this fall.
Local Events:
Roald Dahl's Willy Wonka
Friday, Saturday & Sunday, August 11-20, 2017
Lorain County Metro Park's French Creek Theatre,
Sheffield Village, OH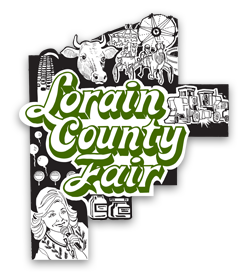 The 172nd Annual Lorain County Fair
August 21-27, 2017
Lorain County Fairgrounds, Wellington, OH
Do you know of any other great family events happening in and around Lorain County this August? Let us know!