don't know about any of you but when I hear the words, New Books, my heartbeat quickens in excitement! Thanks to Penguin Random House's BookBuzz, we have an exclusive look for you at some of the upcoming Children's and Young Adult Reads for the Fall.
OH MY GOSH! Jan Brett has been my favorite Children's Picture Book author for as long as I can remember so I am definitely excited for her newest book here! Her beautiful illustrations and reimagined folklore stories are such a joy to read.
The Tale of the Tiger Slippers is Jan Brett's reimagining of a powerful Middle Eastern folk tale that celebrates hard work and appreciating your roots.


A quirky, cautionary tale from beloved New York Times bestselling picture book creator Oliver Jeffers.
In the faux-documentary style of The Blair Witch Project comes the campfire story of a missing girl, a vengeful ghost, and the girl who is determined to find her sister- at all costs.
Inspired by current events, this picture book shows the importance of compassion, empathy, and demonstrates how even the smallest act of kindness can make a difference.
A timely and heartfelt follow-up to
#1 New York Times Bestseller,
Heat, about a young baseballprodigy and his immigrant family living in today's America.
Told in two distinct and irresistible voices, Junauda Petrus's bold and lyrical debut is the story of two black girls from very different backgrounds finding love and happiness in a world that seems determined to deny them both.
Fans of Cassie Beasley's New York Times bestselling novel, Circus Mirandus, have long been clamoring for one thing: to go back to the circus! They will finally get their wish in this masterpiece of a sequel with even more magical creatures and surprises.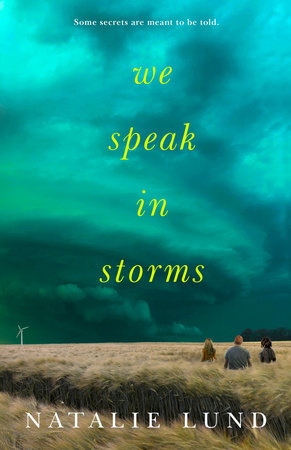 A powerful and haunting debut Young Adult novel about friendship, acceptance, and learning to let go as the balance between the living and the dead is upended. Perfect for fans of We Were Liars by E. Lockhart.
Soon to be a Netflix Original Series! The New York Times and USA Today bestselling series, with over two million copies in print! "Terrifyingly fun! Delivers big thrills and even bigger laughs" -Jeff Kinney, author of Diary of a Wimpy Kid.
A never-before-published Dr. Seuss book about creating and looking at art.
Okay, I think we're all a little bit obsessed with the Royal Family whether we admit it or not. Something about the glamor and intrigue always seems to bring us in which is why this Young Adult Fiction release is so exciting!
What if America had a royal family? When America won the Revolutionary War, its people offered General George Washington a crown. Two and a half centuries later, the House of Washington still sits on the throne. Like most royal families, the Washingtons have an heir and a spare. A future monarch and a backup battery. Each child knows exactly what is expected of them. But these aren't just any royals. They're American.
From the award-wining author of The First Rule of Punk comes the story of four kids who form an alternative Scout troop that shakes up their sleepy Florida town.
A family, separated by duty and distance, waits for a loved one to return home in this lyrical picture book celebrating the bonds of a Cherokee family and the bravery of history-making female pilots.
Inspired by her blockbuster phenomenon, Wonder, R.J. Palacio makes her graphic novel debut with an unforgettable story of the power of kindness and unrelenting courage in a time of war.
From the #1 New York Times bestselling author of Salt to the Sea and Between Shades of Gray comes a gripping, extraordinary portrait of love, silence, and secrets under a Spanish dictatorship.
In the vein of The Hate U Give and Girl in Pieces, comes poet Morgan Parker's pitch-perfect novel about a black teenage girl searching for her identity when the world around her views her depression as a lack of faith and blackness as something to be politely ignored.
An enthralling debut perfect for fans of Children of Blood and Bone set in a North-African-inspired fantasy world where two sisters must fight to the death to win the crown.
The uplifting story of an HIV-positive teen, falling in love and learning to live her truth. "Romantic, funny, and unflinchingly real." -Becky Albertalli, New York Times bestselling author of Simon Vs. The Homosapiens Agenda.
Everyone deserves to shine in this sparkling new book from the New York Times Bestselling author of Escape from Mr. Lemoncello's Library, Chris Grabenstein, and co-author J.J. Grabenstein-just right for fans of Word of Mouse and The Fourteenth Goldfish. Shine on!

might be the catchphrase of twelve-year-old Piper's hero--astronaut, astronomer, and television host Nellie Dumont Frisse--but Piper knows the truth: some people are born to shine, and she's just not one of them. That fact has never been clearer than now, since her dad's new job has landed them both at Chumley Prep, a posh private school where

everyone

seems to be the best at something and where Piper

definitely

doesn't fit in.
From Paul McCartney- an action-packed picture book adventure celebrating the fun that grandparents and grandkids can get up to.




Let us know which ones you are the most excited for in the comments below!

Happy Reading!