We've read some great books this year in the GMPL Children's Department and want to share with you some of our favorites. Click the title of the book to see it in our catalog and place a hold. Pro tip: books also make great gifts! Happy reading and a happy 2018!
Miss Abby's Top 3
1. Orphan Island by Laurel Snyder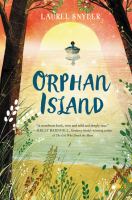 Why:
I thought the world she created was really interesting, and I liked that it had an open ending. It wasn't tied neatly in a bow. I thought the concept was original and really enjoyed seeing Jinny's journey, both her successes and failures. She was a very real character to me, good qualities and flaws.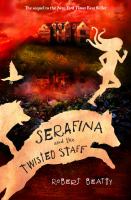 2. Serafina and the Twisted Staff by Robert Beatty
Why:
This series has just the right amount of creepy and fantastic/magical elements to be really intriguing to me. It was a very engaging story. I needed to know what things were going to play out, and I like the characters and world. It's mostly realistic, yet contains magic. It made me think about how I feel about magic's place in the world we live in.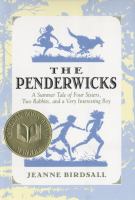 3. The Penderwicks: A Summer Tale of Four Sisters, Two Rabbits, and a Very Interesting Boy by Jeanne Birdsall
Why:
This was a clean, simple, good story. It takes place over one summer and follows sisters and the shenanigans they get into. Each sister has a distinct personality. It's kind of a coming of age story, yet takes place in a very short span of time. It's a good snippet of childhood, I think.
Miss Kim's Top 3
1. The Legend of Rock, Paper, Scissors by Drew Daywalt, illustrated by Adam Rex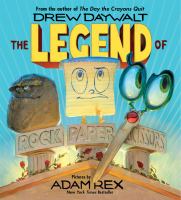 Why:
We've all played the game but I can bet we have never thought about WHY Rock and Paper and Scissors need to battle. This book begs to be read aloud to a group of slightly older kids. Just before summer break, my own 3rd grader and her class loved it!
2. Escargot by Dashka Slater, illustrated by Sydney Hanson
Why:
I can truly say that this is the only book I feel I
need
to read with a French accent. There are even some interactive bits to get kids involved in getting Escargot the snail to his salad.
3. The Blackthorn Key by Kevin Sands
Why: I have been listening to many different books this year but this was one of my favorites. There was puzzle solving, code breaking, explosions, mystery, apothecaries, and it all takes place in 1665 London, just before the Great Plague hit in full force.
Why: Making and keeping friends is not easy, and this graphic novel based on the author's own childhood experiences is one of the most relatable friendship stories I've ever read. Fans of Roller Girl by Victoria Jamieson or any of Raina Telgemeier's graphic novels will love this.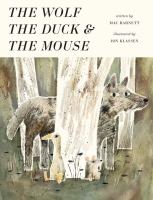 Why:
Ever wondered why wolves howl at the moon? This hilarious picture book will give you the answer, along with many belly laughs along the way.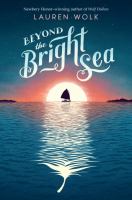 Why:
This story set in the 1920s off the coast of Massachusetts is full of adventure and mystery while being beautifully written at the same time. I loved the backdrop of the rustic Elizabeth Islands and often felt as if I were there myself. Crow's courageous and spunky personality is really endearing and readers will definitely be rooting for her throughout the entire book.